Gerry Lush Clothiers would like to make your shopping experience for fine menswear in Burlington as convenient and informative as possible.  We invite you to register for the GLC Newsletter, which will keep you up to date on the latest seasonal trends in men's fashion, new arrivals and special events at the store.

WELCOME BACK to
GERRY LUSH CLOTHIERS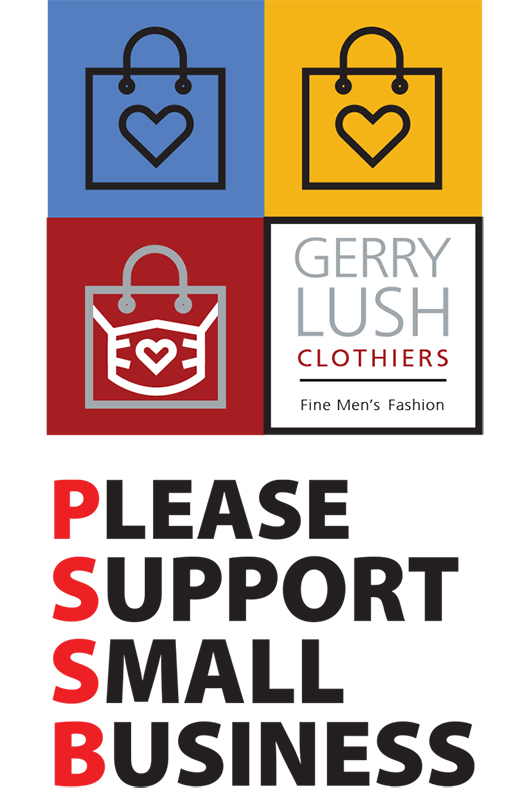 OPEN TO SERVE YOU TUESDAY, MAY 19, 2020 at 10:00 am
Exciting News… With news released from the Ontario Government Gerry Lush Clothiers will be re-opening its doors as of Tuesday May 19th at 10 am! As much as we want to see you back right away, we would like to caution everyone to please abide by the rules set out for social distancing and all government mandates with regards to COVID-19.
To help out, we will be limiting the number of customers in our store at any one time to 2 persons max to stay within the government mandates and for your own physical distancing that we have all been accustom to within the past few months. We will also be cleaning the entire store at the end of each business day.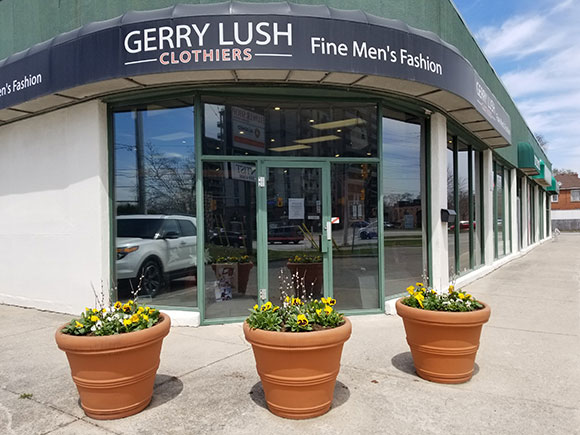 If you are still concerned, please call us at (905) 637-5578 to arrange an after-business-hours appointment.
I would like to take this moment to thank you all for your continued support and I look forward to seeing you soon.