Gerry Lush Clothiers would like to make your shopping experience for fine menswear in Burlington as convenient and informative as possible.  We invite you to register for the GLC Newsletter, which will keep you up to date on the latest seasonal trends in men's fashion, new arrivals and special events at the store.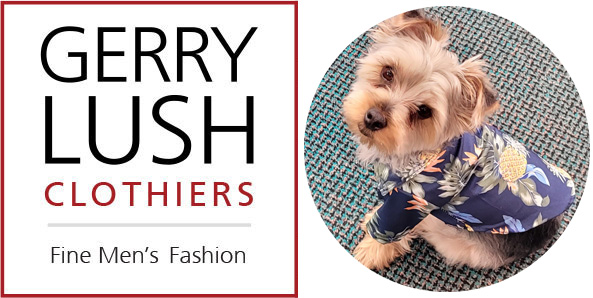 Gerry Lush Clothiers will be closed for vacation
August 14 to 22. Re-opening on August 23rd
Updated Summer Hours.
Sunday – Closed
Monday – Closed
Tuesday – Closed
Wednesday – 10am-5pm
Thursday – 10am-5pm
Friday – 10am-5pm
Saturday – 10am-4pm 
Look good, feel good and save on fine men's fashions this summer at Gerry Lush Clothiers.
Have a great Summer and I hope to see you soon!